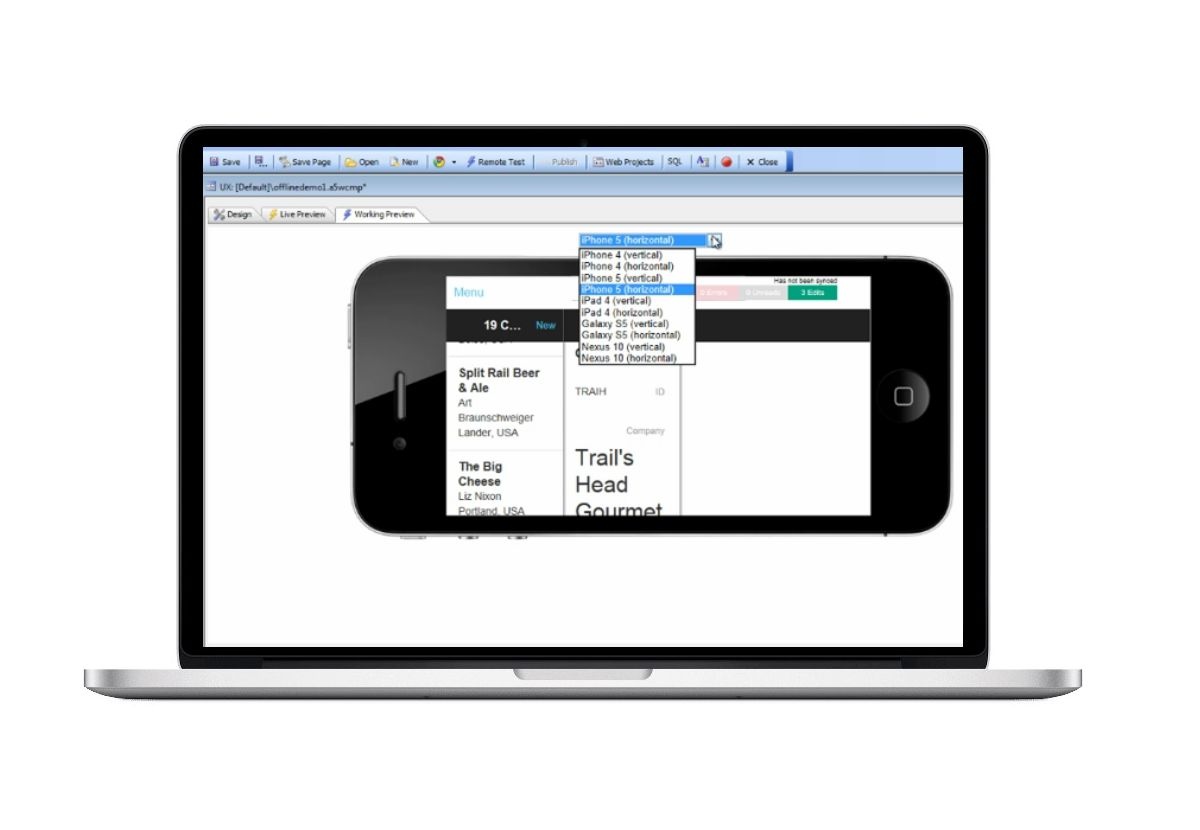 Although low-code and no-code systems have similar core advantages, as their names indicate, there are important distinctions between these two approaches to application development.
While much less coding is involved with low-code development than it is with traditional program development, it remains necessary. Professional programmers and developers utilize low code to swiftly produce applications and to concentrate their attention from regular programming tasks to more difficult and distinctive work.
So what is Low code app development platform and how it works? It has a greater impact and is more valuable to the enterprise. Low-code tools can be used to create basic apps or enhanced features inside an app by non-IT professionals who have some programming experience.
How Does Low Code Assist Business Functions?
No-code development appeals to non-technical users in a variety of business tasks which are familiar with company rules and regulations but have little to no coding knowledge. As long as the chosen tools are consistent with these common functions and capabilities, these citizen developers can build and test. It deploys its business apps quickly and easily using no-code techniques.
Users apply no-code and low-code differently in various cases. Typically, tactical apps with simple functionality are made with no code. Low code can be applied in those instances as well. But it can also be utilized to build apps that perform essential business or organizational core systems operations. Such as specific integrations and digital transformation projects.
How do Low Code and No Code Work Together?
As you know what is Low code app development platform, now you should know the distinction between low-code and no-code. It isn't always visible, which applies to the platforms for low-code and no-code development. No-code platforms are included in the low-code market by many technology product analysts. Because even the most powerful platforms need some level of coding for the creation and deployment of applications. The distinction between low-code and no-code platform capabilities is largely driven by vendors as they market their goods to certain customer groups.
No-code platforms are typically a variant of low-code cloud platforms where the necessary visual components support a company's marketing strategy, a line of business (LOB), or functions particular to an industry. On the other hand, low-code platforms can need the assistance of in-house developers. They will make minor adjustments to the back-end code so that the new app will be compatible with other enterprise software.
Final Verdict:
According to Forrester, the most popular areas to use low-code right now are business process or workflow apps, online and mobile front ends, and customer-facing applications. But first you must know what is Low code app development platform. However, low code has rapidly established itself as a best practice for accelerating the development of applications.
As shown by the way it was adapted to COVID-19 pandemic-related scenarios, such as employee contract tracing apps. Low code is expected to eventually create more chances. It includes reengineering ecosystems and technological stacks, according to experts.If you want to know about Low code application development platform for Enterprises, Banking ISVs, and telecom or Rapid web application development platform studio and Low code alternatives and its features and pricing compare Mendix vs Outsystems vs powerapps vs wavemaker feel free to contact us.